What 'Game of Thrones' Can Teach You About Lead Generation
Here's your
"
Game of Thrones
"
guide to lead generation.
Dragons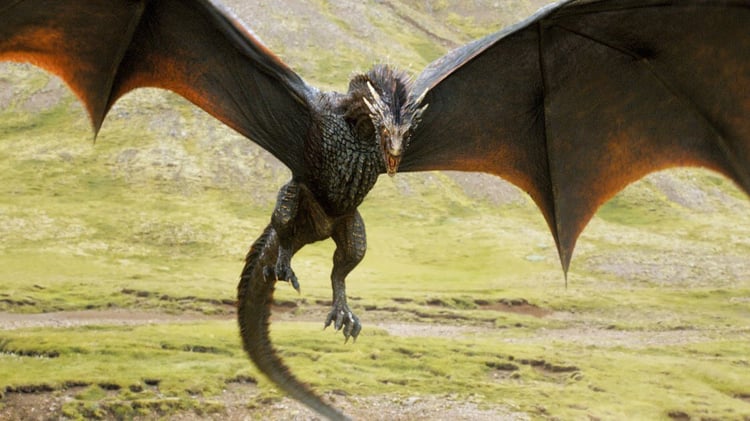 Seen a dragon lately? Of course not, but if you did, your reaction would be the same as the people of Dorne: shock, awe and ultimately the knowledge that there's nothing you can do but concede to the power of the dragon.
Your message, differentiation and story need to drive home a similar feeling. You want your story to be so disruptive and emotional that your prospects concede they need to talk to you today and start working with you right now to prevent them and their company from the impending doom.
The power the dragon has over enemy armies is the same power that compelling messaging has over prospects and your competitors. It clearly differentiates your business and creates a sense of urgency that drives sales opportunities and new customers. It won't be easy to create messages of this quality, but strong marketing strategy and creative storytelling give you control over the message just like control over the dragon makes you the most powerful person in the kingdom.
White Walkers
There are millions of them, they never die and they scare even the most seasoned warriors. Now that you have a message, you have to get it out there, and especially in all those places your prospects are spending their time. The better you are at "spreading the word," the more visitors you'll get to your website, the more leads you'll generate, the more sales opportunities you'll pass to sales, the higher quality the leads will be and the more new customers you'll close.
Think about this like a virus. You want to identify the people who can spread your story (called "sneezers") into the "watering holes" where your prospects spend their time. Next, provide the sneezers with your story, content and disruptive insights. Then, let them share your content with everyone they contact. Take your story, content and disruptive insights, drop them into the watering holes frequented by your prospects and watch them pick up your assets, taking them back to their companies, friends, peers, colleagues and future prospects.
Your story spreads like the White Walker army, and before you know it, highly qualified prospects are coming to your website, downloading your content, giving you their contact information and your funnel is exploding with opportunities.
Kings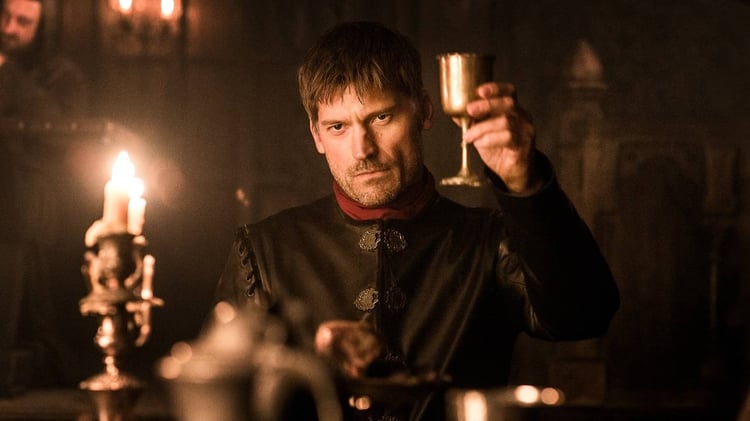 They say content is king, but in our mind your website is king. Most websites aren't good, but the ones that are good produce an insane amount of high-quality leads for their companies. The most revered kings are the ones who take wonderful care of their kingdoms, especially the people in those kingdoms.
In a similar manner, the best websites are the ones that are designed and built for their visitors, not their owners. Without being too bold, I don't care if you like your website. I care if your prospects like it, click on the links, spend time on your site and ultimately convert from anonymous visitors into qualified leads.
They key to creating a prospect-centric website is thinking about their questions, concerns, needs and buyer journey. Next, you need to strategically design a page-by-page website experience that walks visitors through an experience that first pulls them in and then educates them throughout their buyer journey, which might include more than one visit to your site.
Do this correctly and you'll have a "Your Grace" website that ranks on search engines, converts visitors into leads and drives high-quality new sales opportunities for your sales teams.
Queens
If your website is king, then your content is queen, because without it you simply can't get found or convert visitors into leads. Kings love their queens, and the longest-reigning kings usually have a lot of queens. I'll continue that comparison and point out that the more content you create, the more leads you'll generate.
Queens come in all shapes and sizes from all over the kingdom. Some are royalty, while others are common folk. Your content needs to be perfectly configured for your targeted prospects and you might have a few different personas who demand different types of content. The better you are at creating compelling, emotional and educational content, the more leads, sales ops and new customers you'll generate.
Video, infographics, whitepapers, e-books, tip guides, research studies, slide decks, webinars, quizzes, surveys and assessment tools all fit the content bill. To ensure the content we create for clients produces results, we make sure all the content answers prospects' questions. Prospective clients want to know if their website is good, so we'll grad their website. Prospective clients want to know how to generate more leads, so we'll review what they're doing and give them recommendations to improve.
The better you know your prospects, their pains, their challenges, their questions and their goals, the better your content will work to drive leads.
Swords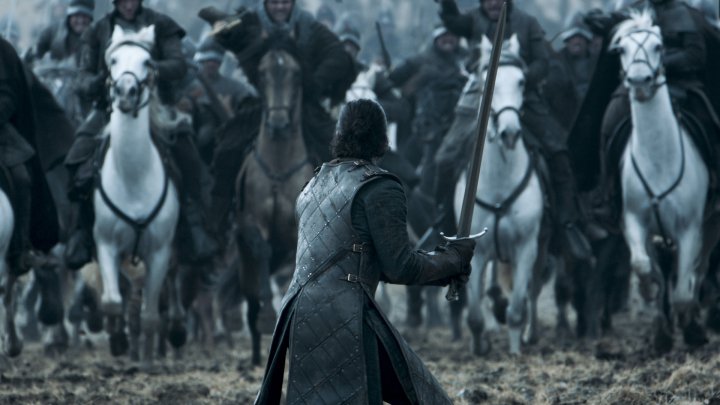 He who has the most swords usually rules the kingdom. In our story, these represent your salespeople. In today's world, you can't send your sales teams out with the same weapons they used 10 years ago. In most cases, the armaments from even five years ago might be outdated and rusted through.
Today, you need technology, process and tools to help your sales team move away from selling and move into guiding your prospects through their journey.
Let's start with technology. CRMs are no longer for bigger businesses. If you have even one or two salespeople, you need a CRM. Today's CRMs are more about keeping tabs on activity and all about delivering intelligence to sales teams to help them close faster and close more frequently.
The best example is the HubSpot Sales Pro tool that alerts you when a prospect is on your website and tells you exactly what page the prospect is visiting in real time. Now your salespeople proactively reach out with a simple message that says, "I saw you were on the pricing page of our website. Tell me what's going on in the business that caused your visit today." Now you're talking.
Process is key to creating a repeatable, scalable and predictable revenue machine. You have to be sure that each salesperson is saying the same thing to the prospects at the right time in their buyer journey, and you want to be sure they're sending the best email and using the highest-converting educational content in context to each prospect's pains. It's more scientific and it's much more productive.
Finally, you'll need new tools. For example, advocacy is becoming a mandatory part of the prospect experience. You'll need to arm your current customers with the incentive to help you in the sales process with prospects. Imagine the power of an unsolicited email from a current customer to a prospect telling them how much your company has done for them. Wow, right? It's doable with the right tools.
The "Game of Thrones" theme is fun, but there's a serious note too. Today, sales and marketing looks nothing like the mix of strategy and tactics I executed when I ran marketing for a software company 15 years ago. It's time to embrace the new tactics and start using them to propel your company out of the old-school tactics you've been using and into the world where you rule and conquering your revenue goals is a monthly occurrence.
Here are 5 Lead Generation Mistakes Learned from GOT:
Robert Baratheon – No Analytics, No Clue
King Robert was the first King of Westeros we were introduced to, and also the first to perish. While Robert had many flaws — drinking, whoring, beating — his most fatal was that he did not take the time to run any analytics on his campaign. Yes, they told stories of days when he was a fierce warrior who was loved by many, but then he got lazy. He didn't take the time to check in with the people of Kings Landing to see if his leadership was working. He was so oblivious, he didn't even know his wife was having an affair.. WITH HER BROTHER.
The Solution: Prevent Hunting "Accidents" with HasOffers
Just like Robert, you might think you know the cause of your last campaign success, but it could be just the opposite. The only way to produce continuous results and improvements is to test, test, test.
HasOffers
provides real time tracking of campaigns for both advertisers and publishers, what better way to test the mood of the commons than in real time with KPI pixels.
Renly Baratheon – No Clear Call-to-Action (or Claim to the Throne)
When Robert died, Stannis was the rightful heir to the throne, but Renly thought he had a better chance because he was loved by the people. He had no claim to the throne and met his doom by way of his brother's weird child-ghost-warrior. The lesson here is that if you don't have a clear call to action, it doesn't matter how much people love your brand.
The Solution: Prevent Paranormal Peril with Hubspot
Your CTAs are what drive your conversions, so they must be very clear. They should begin with a verb that promotes the desired action like "
buy
now," "
start
your free trial today," or "
protect
me from ghosts"… Wait that one might just apply to Renly. Hubspot has many resources you can read on
CTA best practices
to help you acquire new leads.
Robb Stark – Mixed Messaging, Mixed Feelings
Robb Stark was running a pretty great campaign. He had a good cause, loyal followers, a strong army, and a wicked direwolf. Rob ran into an issue that is easy for marketers to fall into: he promised his people too much. He wanted to make everyone happy, and in doing so got his messaging mixed up, like who he was planning on spending the rest of his life with. Rob learned the hard way that if you don't provide your customers with stability they will leave you, or in his case, kill your entire family at your wedding.
The Solution: Send Red Weddings Away with SendwithUs
Once you have acquired a lead, your work is not done. You need to make sure you can deliver on what you promised and that your messaging is consistent with every customer interaction.
SendwithUs
allows you to build transactional email templates so that all of your customer outreach stays on brand.
Joffrey Baratheon- No Kings Landing Page Optimization
Joffrey was THE WORST. He was cruel and sadistic brat that brought on his own death by not optimizing Kings Landing. He provided no value for his people, and never offered ways to solve their problems. The city was filled with unqualified leads who had no love for their King. He was betrothed to a girl who prayed for him to die and then exchanged her for a wife that plotted his death using the necklace of the first girl. You could say his kingdom was a mess.
The Solution: Avoid Poisoned Wine with Unbounce
If your landing page is a mess, you aren't going to acquire any new customers. You must have a targeted value proposition, beautiful visuals, and clear CTAs. If you're struggling with organizing your landing pages,
Unbounce
has a ton of great templates to get you started!
Stannis Baratheon – No Empathy, No Loyalty
Stannis was stubborn. While he might have been willing to do almost everything to become King (like burn his own daughter at the stake, NBD), he would never admit he might be wrong. He thought he was the rightful heir to the throne and alienated a lot of people trying to prove that point. He didn't listen to the needs of the few followers he had; he didn't care about what they were experiencing. The timing was all off, and in the end, he led what few followers he had into a battle they never could have won.
The Solution: Get The Battle Timing Right with Pretio
When acquiring new leads, you need to consider what they will be experiencing when they see your ad. If you are running a mobile campaign, try congratulating leads who are reaching Achievement Moments in apps and games with rewards like discounts, coupons, and exclusive offers from your brand. Playing into those feel-good moments will not only help you acquire new leads but help build loyalty behind your banners.
Get link

Facebook

Twitter

Pinterest

Email

Other Apps
Email Post